TESTIMONIALS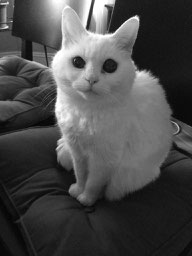 "My husband and I moved to Princeton for the year on an academic fellowship with our 19 year old cat, Roo. We had noticed a slight decline in her health prior to moving, but she seemed to adjust as always to her new home quite well. In March, Roo had an episode at home which lead to a dreaded diagnosis, cancer. I called Dr. Schotland and she explained the process of at home euthanasia, and answered all my questions in a very caring and thorough manner. We provided Roo the best care for a month until she declined suddenly again overnight. The next day, I called Dr. Schotland and she was able to fit Roo into her schedule that day.

When she and her tech arrived, we knew we had made the right decision. Dr. Schotland has a very caring, and calm presence that helped us through the process. She also explained what would happen very thoroughly so there were no surprises. Her tech as well was extremely loving and gentle with our cat. Even though we were both a "mess" at the time, the experience went as well as could be hoped for- our beloved Roo was well taken care of in her final moment. We highly recommend Dr. Schotland's services, we have absolutely no regrets that we went with her care."   -Roo's Mom and Dad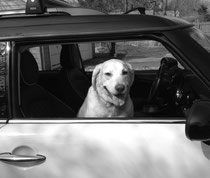 "For many years my dog, Maggie, and I dreaded going to the veterinary clinic, she because of her extreme anxiety and me because I hated to drag her through the door to then face a vet who showed little sympathy for Maggie. Since Dr. Schotland has been coming into our home not only has Maggie's fear been assuaged, thanks to Dr. Schotland's caring and gentle presence, but after being professionally advised, I now feel I have more of an opportunity to discuss various treatment options with someone who respects my opinion.  Maggie continues to have fear of blood being drawn which often requires an innovative procedure; the most creative was when Dr. Schotland and her assistant crawled into the back of my Mini Cooper to safely corner Maggie and take a blood sample. Like me, I'm sure you'll never want the inconvenience of going to a clinic again after Dr. Schotland has come into your home. - Pet Parent of "Maggie"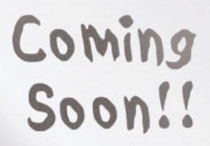 "We first met Dr. Wendy Schotland last year in the context of needing help with our aging mixed breed, "Lucky", a gentle giant "rescue" who had always been "afraid of his shadow".  As he became older, he was increasingly frightened of veterinary visits, and also had become more and more arthritic and lame so it was less and less possible to bring him to the veterinary practice we had been accustomed to using. 
One day on a dog walk, I encountered another walker with a similarly elderly dog, who however was able to still traipse through the woods, and I inquired how this was possible.  The dog's owner referred me to Dr. Schotland.  Dr. Schotland came to our home and evaluated Lucky.  She explained that Lucky's arthritic condition was more advanced and that the treatments might not be as successful but could at least increase Lucky's comfort.  Indeed, this proved to be the case.  Lucky did seem in less pain for the next couple of months as a result of treatments recommended by Dr. Schotland.  Eventually, however, Dr. Schotland observed that he seemed to be deteriorating and suggested that "his time has come".  I was enormously impressed with her ability to discern this, as I was truly unable to see clearly for myself, so overcome by grief, conflict and confusion as I was, myself. Yet, Dr. Schotland knew, and in her gentle manner was not afraid to be the spokesperson for my suffering animal, to shine the way for him with the several tearful naysayers in my family.
Accordingly, we scheduled a time for her to come to our home, for his euthanasia, and she arrived with an assistant.  Their caring and tact was, in short, indescribable.  They were so supportive without being intrusive, and let us simply "be" as a family, with a few close friends, together in our grief.  Dr. Schotland has an amazing intuition regarding both animals and people.  About a week later, a card arrived from our local animal shelter indicating that Dr. Schotland had made a donation in Lucky's memory.  I keep that card behind a photograph of Lucky framed in a picture on my bedside table.
Throughout her treatment of Lucky lasting over six months, Dr. Schotland was kind and compassionate, fully conversant with the research literature, thoughtful, deliberative,  strategic   and "targeted" in her medical thinking.   As someone coming to my home, she was furthermore always reliable and punctual.  In short, I found her to be a treasure in every way.  I will continue to use Dr. Schotland for my veterinary needs, particularly as my animals become older and/or more fragile and require at-home care. " - Pet Parent of "Lucky"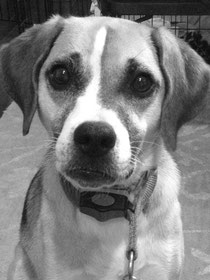 "Dr. Schotland has been our dog's vet since we brought our dog home at 11 weeks. Our dog has struggled with numerous medical and behavioral issues. Dr. Schotland has been extremely supportive and has gone above and beyond the scope of her duties to help us care for our dog. I would highly recommend her to anyone who is looking for a doctor who is knowledgeable, patient and will love your pet as much as you do. I know I can always trust Dr. Schotland to do what is right for my dog." - Pet Parent of "Ruby"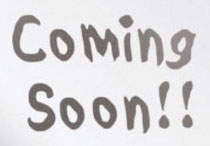 "I met Dr. Schotland about three years ago when I scheduled a home visit for check-ups and routine vaccinations for our two cats.  Because it was so difficult to get them into a pet carrier as well as handle both cats simultaneously, I loved the idea of a home visit.  My husband and I found Dr. Schotland to be very professional, friendly, gentle and caring with the animals, and the home visit was a great success.  Since that time, our older cat became very ill and we again called on Dr. Schotland.  Over the course of a few months, she worked to diagnose the issue, keep our cat comfortable, maintain his quality of life, and then provided support when we had to put him down.  During that time, Dr. Schotland made our cat her obsession.  I cannot speak highly enough about her kindness, compassion, consideration, and importantly, her communication throughout that difficult period.  I feel fortunate that she is available to continue providing care for our younger cat and his newly adopted brother!" -Pet Parent of "Bink"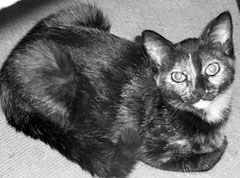 "Dr. Wendy Schotland is a compassionate and knowledgeable veterinarian. Before she became our vet, I had some difficult experiences at another practice. Dr. Schotland helped answer my questions and provided her second opinion. She has also been there for me during the aging and passing of my wonderful cat and also with deciding what to do with a sick, shelter kitten. Since I respect her opinion and she is so kind it helps during those hard times.  I trust her completely! Dr. Schotland has also been my vet for my healthy animals!  She has been there since the beginning with my dog and two other cats.  She truly loves animals and takes the best care of my "furry children."  I respect Dr. Schotland so much I was encouraging my friend to get a pet, just so she could have a wonderful vet too!" - Pet Parent of "Stella", "Charlie"  & "Luna"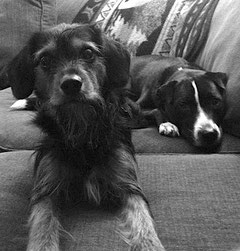 "Two years ago, we got a new puppy. After having some bad experiences with our other dog at a veterinary hospital, we decided to try a more personal approach with our puppy. Personal and caring is exactly what we got! Dr. Schotland is great! She gets down on the dog's level. One can tell she loves all pets. She is understanding, caring and gentle. It is so convenient having her come out to our house. We love the care that our puppy gets and now our other dog sees Dr. Schotland as well."   - Pet Parent of "Snoopy" &   "Badger"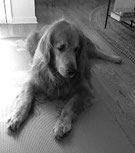 "The end of our dear Golden Retriever's life was not something we had planned for, although we knew it would come. I didn't' expect it to come so suddenly, and in retrospect, I think our big, kind, gentle dog had not revealed how much discomfort he had been in. I had been in touch with Dr. Schotland since his last check-up, both through email and phone calls. But, finally, one day, I knew he needed her attention, once more. He could not stand up.
She came to the house with a technician. My husband was away on business. The kids were at school. In many ways I was alone with our beloved dog and knew a crucial decision was going to need to be made. Dr. Schotland examined our dog and confirmed what I suspected. It was time. She knew it was not an easy realization to come to but one I needed to make with some assurance.
I cannot think of a more humane situation for what transpired. On the comfort of a soft rug, in our own home, I held my dear dog. He trusted Dr. Schotland and I know he felt safe as she gently helped us let him leave the pain of this world. Afterwards, of course, I was in tears. But, I also felt that I had given our dog the most love and comfort possible.
Dr. Schotland gave us all, my dog included, the opportunity to do what was best while still being sensitive to the tender moment that had finally arrived. I was extremely grateful to her; without the service of a house call, it would have been a much different experience and memory." - Pet Parent of "Gilbert" & "Wilfork"